Clips that Move Mountains: 2nd Edition is an award winning multi-media experience with 23 film clips and life application exercises that will help you:
Fall in love with the Jesus of the Bible and find your true calling,
Overcome life's challenges and find forgiveness and the freedom in Christ to live beyond your perceived limitations,
Pray with more confidence and authority,
Share your faith and shine your light naturally in today's culture, and
Live the abundant and perfect plan that God promises You in the Bible.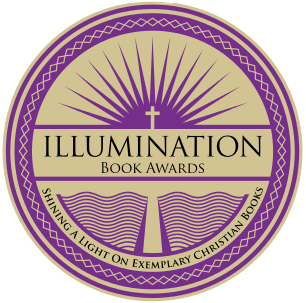 Clips that Move Mountains received the 2019 Enduring Light Gold Medal for Christian Insight in the Illumination Book Awards Contest sponsored by the Jenkins Group.   This honor is what catalyzed the updated version.   The 2nd Edition has one new film clip, extended content and even more inspiring stories.
Paperback Film Links for Clips That Move Mountains: 2nd Edition
Visit this page as you read and click these links to watch the videos. If you have a copy of the original QR Code version, forget the hassle of the QR codes and ignore page numbers, just look for the Clip Reference and click to watch.
What People are Saying about Clips that Move Mountains:
This is an innovative, insightful, inspiring, and timeless book. It does just what the title says, moves mountains; the personal mountains that are obstacles in each individual journey. Whether its walking on a journey of uncertainty, walking in your God-given purpose, or performing your God-given tasks; it presents the aspects of the Lord that get us to take on and overcome those mountainous trials. This is not a book you can just read through. The Spirit that inspired Patty Sadallah to write this won't let you. It's an easy read that feeds the spirit at all stages of the journey, starting with the non-believer. The film clips carry the message even further. For me there was confirmation and answers to heartfelt questions at almost every page provoking tears and smiles, and sometimes both simultaneously. It gives hope to those who feel such a project is impossible; those who have a work that the Lord has placed on their heart but seems impossible to achieve.

Lauren Birago

What an amazing journey Patty Sadallah provides for readers!! CLIPS THAT MOVE MOUNTAINS, is a spiritually stirring account of love, humanistic connectivity and the miraculous power of love and forgiveness. Most fascinating of all is Sadallah's personal story of love and the intimate bond she formed with God during her college years. Truly, of all lessons God desires for us to embrace, love trumps them all. As I read about her healing experience, I can honestly attest that God's healing power also overtook me in that moment and I wept and cried out aloud regarding a very personal matter that has challenged me for quite some time. CLIPS THAT MOVE MOUNTAINS is a must-have experience appropriate for the unbeliever, the new believer or the seasoned follower. Thank you Patty for sharing this unique experience with the world

V.C. Rhone

The book is going to challenge you on what you believe and how you live it out. This book is inspirational and practical. It really helped me cement the way I make my decisions, not based on what the world says but what scripture tells us. I know that you will not be disappointed in reading this book. Every person whether a believer in Christ or not…there is plenty of wisdom to gain through the inspirational stories and movie clips that are so neatly woven together. Well done Patty!

Pete Formica

What an incredible and unique book! It's not only inspiring, but interactive and thought provoking. Patty has been blessed with a great talent of writing so that it captures the reader not only with interest but to take it to the next step of action. The movie clips are short, sweet and power packed! Couple the movies with the (easy to use) e-journal feature and it's a powerful way to engage the senses on this journey. Awesome read if you want to be blessed and then turn around and bless others!!!!

Jeanette Chamberlin
What is Journey to the Abundant Christian Life?
It's an thought provoking and experiential Discipleship Bible study companion to Clips that Move Mountains that will help you:
Take the objectives of the Clips book above to a more personal level,
Incorporate the learnings with additional media, exercises and resources to grow your faith, and
Become fully equipped to facilitate the 11- week Bible study in your own homes and churches if you desire.
What People are Saying about Journey to the Abundant Christian Life:
This Bible study has you self-reflecting, searching, and yearning. I feel like so many questions have been answered and there are so many inspirational stories that challenge you to take a leap of faith. The movie clips offer so much wisdom and help explain abstract concepts in an understandable and relatable manner. Big focus on looking back at Scripture to answer life questions. I HIGHLY recommend this book and class!

Jamael Szucs

Patty provides the tools through information, enthusiasm, and motivation encouraging us to seek that abundance that God so desperately wants us to have. She teaches with enthusiasm, authenticity, and transparency which makes the class appealing.   I desire to know the trillion facets of Jesus Patty talks about.  I've come to realize that I only know a small fraction of my God. I'm looking forward to delving more deeply into the Word and getting to know Him better.

Char Anderson

This was a very enjoyable class and using the movie clips made the points more clear and made it fun.  I loved the movie night and the fellowship of the class.  I learned how to ask God for help and to pray more confidently.  Halfway through the class everything clicked.  I had such a peaceful feeling and thought 'finally, I get this'. This has been very helpful to me.  This has been one of my favorite classes!

Lee Ann Oschmann

The film clips that go along with each session really helped me as visual learner.  Patty kept us engaged and sharing our own stories.  It was a great class for someone wanting to grow their faith.

Kathleen Dillon

Patty is very energetic and motivating.  She has many experiences to share with the class and is a great speaker.  I loved this class and the book she wrote

T.J.

I loved Patty's enthusiasm and how she taught us how to apply the material presented to our own lives.  If anyone walks away without an increase in faith, it's on them.

R. M.

Overall, this class helps to grow your personal relationship with Jesus and facilitates in reflecting on the gifts we each have and how we can use those gifts in our own lives to help others.

A. S.

This is such a wonderful class!  I really grew spiritually!  I loved the movie clips and Patty is a wonderful teacher/facilitator.  It is a very unique Bible study.  I Highly recommend this class!

B. J.